Warren's Most Trusted Collision Repairs
Comprehensive Collision Repair Solutions.
If your vehicle has recently been involved in an accident, consult the experts at Big 3 Collision immediately.

We offer free estimates on all parts and service and will explain exactly what each job entails.

We do our best to repair your vehicle the right way and get it back to you as soon as possible.

We work on all vehicle types, makes and models, including cars, trucks and SUVs.

We use only brand name quality parts and offer a 1-year warranty on all repairs.
Full Service Auto Body Repair in Troy, Shelby Township, and Warren, MI
Your vehicle is important to you, taking you from place to place in comfort. However, if you have been involved in an accident, or if a scrape is detracting from the visual appeal of your car, then it is time to visit your local auto body shop. Big 3 Collision offers a comprehensive collision repair service in Warren, Shelby Township, and Troy, MI designed to restore your vehicle to like new condition. Our talented technicians are highly experienced in all aspects of auto collision repair and are committed to providing workmanship to the highest standards of quality. We know that an accident can cause stress and frustration in your life, and work hard to ensure that the repair process is as smooth and seamless as possible.
About Our Auto Body Services
At Big 3 Collision, we offer our Troy, Warren, and Shelby Township, MI customers a wide range of collision repair services designed to cater to any budget. At our auto repair shop you can expect high quality repairs performed in a timely manner. We specialize in frame realignments, parts restoration, repairing aspects of your vehicle such as the bumper, dents, cracks, and more. Once the damage is repaired, our auto painting services ensure that your vehicle looks exactly how you want it to, so that you can take to the roads with confidence. We offer paintless dent repair, auto part repair, and more, providing value for a more beautiful and stylish ride.
Schedule an Appointment for Auto Part Repair Services in Troy, Warren, and Shelby Township, MI Today
If you have been in an auto collision, then it is likely that your vehicle needs repairs. In Warren, Shelby Township, and Troy, MI, you can count on the experienced team at Big 3 Collision for high quality repairs that last. Our goal is to ensure that the process is as stress free as possible, and we use exceptional materials for the perfect finish. To find out more about our services, or for an estimate, call our team today at (586) 983-9685.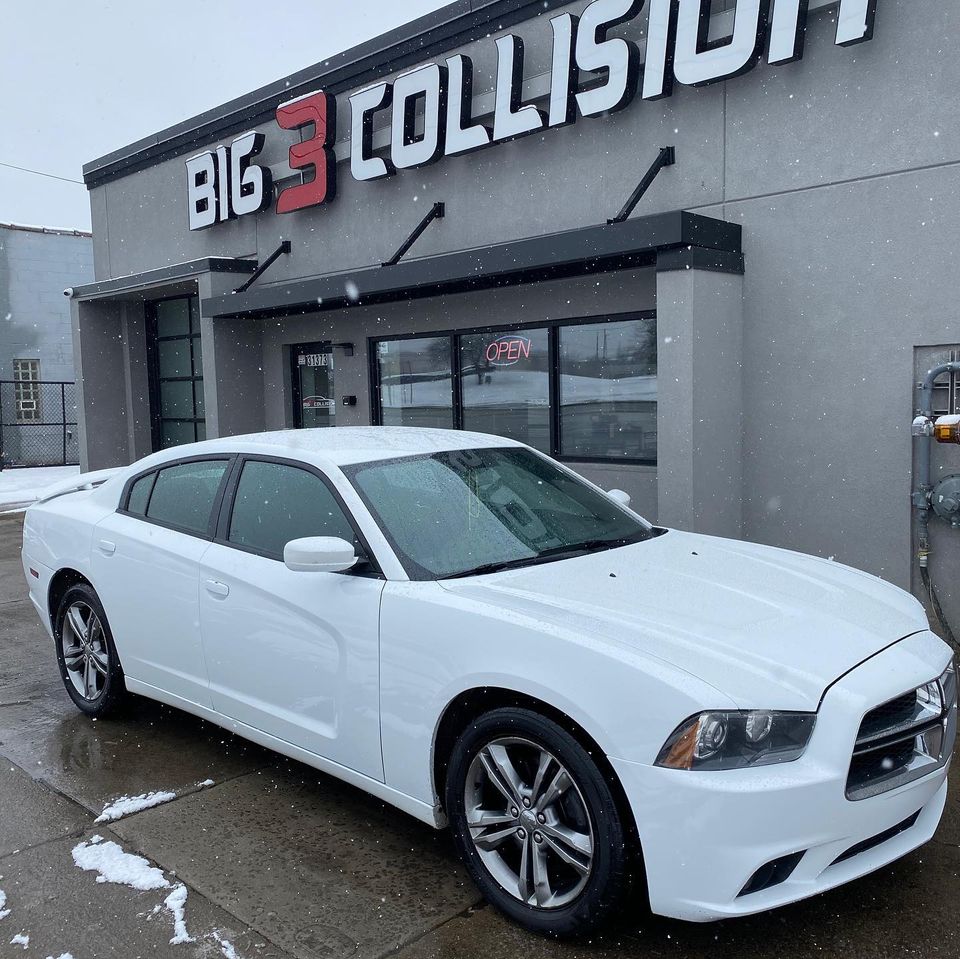 At Big 3 Collision, we offer professional collision repair for most makes and models including both foreign and domestic cars, trucks and SUVs. We provide quality and effective diagnostic services to uncover the problems as quickly as possible, and pride ourselves on superior service.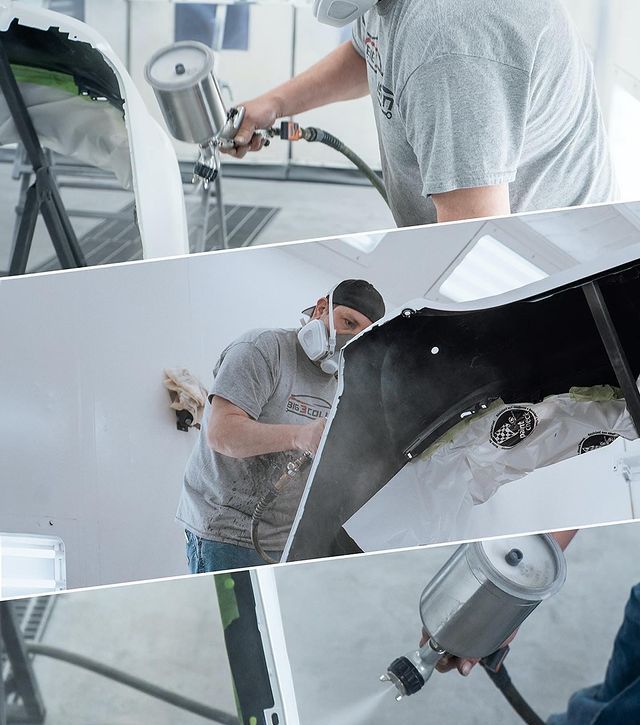 Give your car a new look with our auto body painting services. At Big 3 Collision, you will find professional and reliable services delivered to you. As customer satisfaction is our top priority, we offer a lifetime WARRANTY on all our services.
Contact us
today! We will return all your inquiries within 24 hours.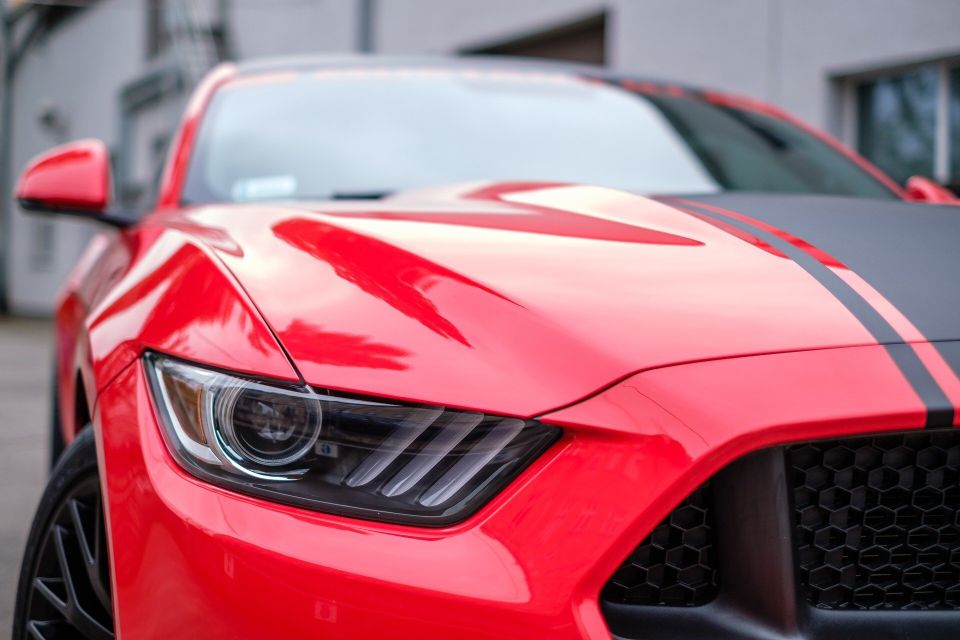 We take the dents out of accidents.

Increase the appeal of your car by having all the dents removed. Our experts will restore your vehicle in no time.
We offer lifetime WARRANTIES on our services.
 
Window

Tinting

& Windshield

Repair
Auto glass tinting and windshield repair are two important services for car owners. Tinting your car's windows can provide several benefits, including reducing glare and heat, increasing privacy, and protecting your car's interior from fading. It can also improve the overall look of your car. On the other hand, windshield repair is essential for maintaining the structural integrity of your car's windshield. Cracks or chips in the windshield can compromise its strength and pose a safety risk for you and your passengers. Timely repair can prevent the need for a costly replacement and ensure that your car is safe to drive. Both auto glass tinting and windshield repair are important services that can help you maintain the safety, comfort, and appearance of your car.
Testimonials from

Our Clients

 
"This is by far the best of the best collision shops ever, Randy is A-1 he takes care of everything and gets it done fast. He's the best in customer service and I recommend him and this shop to everyone."

- Jacob Shamoon
"Where do I even begin….. phenomenal service….. phenomenal work…. phenomenal prices… came in to fix scratches on my bumper (my color is very hard to match) and was really impressed by how well it turned out. Thank you to Randy & Ray for taking such great care of my car!!! HIGHLY recommend!!!"

- Sara S.
"Dropped my car off on Monday and it was completed PERFECTLY by Friday of the same week. Everything was quick, simple, and easy. I will never take my car anywhere else! Thank you to the best collision shop"

- Kristen Yasso
"Randy and his team at Big 3 are the best in the game. They seemed very busy with other clients and still went above and beyond to fix my car within only a few days. Their attention to detail is phenomenal. This was by far the best experience I've had with any shop. You have my business for life!! Thanks again Randy"

- I I

Give us a call or submit your information using the form below.